Burn injuries can take an unexpected and traumatic toll on loved ones. The American Burn Association reports that over one million burn injuries are reported each year; 450,000 patients are hospitalized and roughly 3,400 burn injury deaths occur. In fact, burn injuries are the third leading cause of death in the home.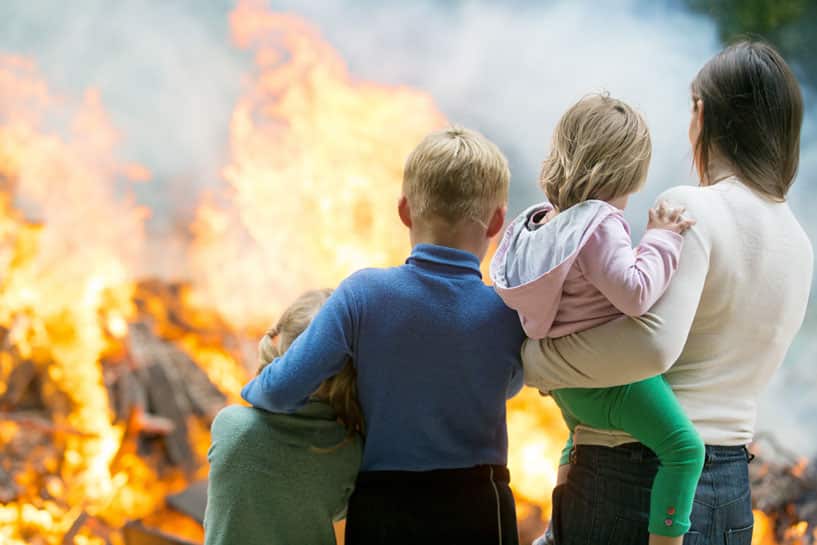 Causes of Burn Injuries
Fires /open flame burns
Automobile accidents
Boiling water and steam
Direct contact with heat
Electrical accidents
Chemical burns
Gas / flammable liquid explosions
What to Do If You Suffer a Burn Injury
While there are many different forms and even levels of burns, there are general guidelines that doctors suggest burn victims follow.
Remove any clothing that could stick to the skin
Cool the burn area with cool water (don't use ice which could damage tissue)
Cover the burn with a dry clean bandage
Do not break any blisters that appear
Keep the person warm
Do not use any creams or butter
Seek medical attention
The Importance of Qualified Legal Representation
Excessive costs accompany burn injuries in terms of medical bills for surgeries, physical therapy, and medication. Some burn victims can even be bed ridden for months at a time and suffer lost income and even employment. The emotional trauma associated with burn related injuries can also be very great due to potential scarring and disfigurement.
The burdens of burn injuries can be tremendous and no one should have to cope with such injuries alone. Attorney Nathaniel B. Preston ("Nate") understands the pressures and pains you are facing and will guide you in the right direction and assist you in making the decisions that are best for you.
Nate is an experienced burn injury lawyer and can help you or a loved one recover compensation to help ease the pain. Burn injury cases usually involve negligence, defective products, property owner liability, worker's compensation law, and construction law. According to Arizona law, there are no limits on recoverable damages for such cases.
Free Case Evaluation — Call Your Burn Injury Lawyer Nathaniel B. Preston Today
Nate is dedicated to helping you get the compensation you deserve. Your initial case evaluation is absolutely free and you don't have to pay a dime unless Nate recovers money for you first.
If you or a friend has suffered a burn injury in the greater Phoenix area, Glendale, Mesa, or Scottsdale, please contact Nate today to set up your free initial case evaluation by filling out the online form or by calling 602-652-2009.