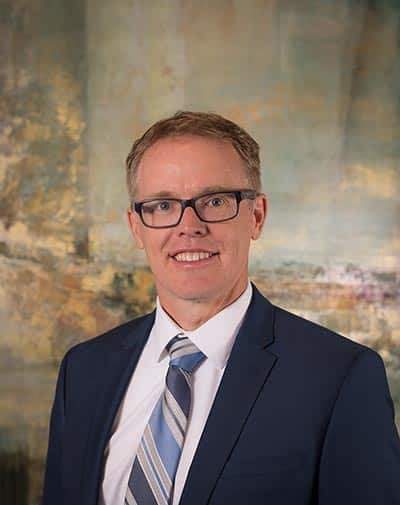 Jay is an attorney at Warnock MacKinlay Law in the civil litigation department. He has been practicing law in Arizona since 1997 and has participated in hundreds of court proceedings. He has been successful in complex cases requiring appearances throughout the United States, but he is equally comfortable assisting individuals in resolving more common disputes. He is active in the community and has donated countless hours of free legal advice to the less fortunate. In 2001, he was recognized by the ASU Homeless Legal Assistance Project for having performed the most homeless shelter visits.
Jay is admitted to practice law before the highest state and federal courts in Arizona. He is also licensed to practice law before the Colorado Supreme Court, the United States Court of Federal Claims, and the United States Court of Appeals for the Federal Circuit.
Jay graduated with honors from Arizona State University (B.A., Magna Cum Laude, 1993) and from Brigham Young University (J.D., Cum Laude, 1996). He has been married since 1992 and has six children. Jay speaks French fluently and enjoys competing in marathons.
If you or a friend has been injured in an accident in Phoenix, Glendale, Mesa, or Scottsdale, please contact Jay today to set up your free initial case evaluation by clicking here and completing the online form or by calling 602-652-2009. Your initial case evaluation is absolutely free and you don't have to pay a dime unless Jay recovers money for you first.